The Trip on a Budget (ish) Day 16, Jellyrolls!
Woke up today still feeling a bit dodgy but felt better than the night before. We decided to go out for breakfast but by the time we went out it was about lunchtime! We decided to go to Denny's and to an old fashioned one by Walmart. From the outside it looks like a tin trailor. It was quite simply one of the worst places we have ever been to in the USA. There was hardly anyone inside and yet still out waiter (1 of 3) barely served us at all! We had to wait 20 mins to order a drink while he stood around chatting to one of the other servers. Our food took ages to come once we ordered, my chicken sandwich was supposed to have ranch sauce on, it took me ages to get the guy's attention to ask for it and then Sy had completely finished his meal and was finished at least 5 mins before he came back with the sauce, by which time the food was cold, so I sent it back and he tried to give me a story that he had to make the sauce, there is no way he was making the sauce, it very obviously came in ready made, and I cannot tell you how cross I was at being lied to. I would have rather he'd said to me 'I am so sorry, I completely forgot, please let me get you a fresh one' but he just put the blame onto me and said in future I need to make sure when I order that they had some ready made! Erm, don't let me order it if you can make it! Anyway, as you can tell, it kinda put my back up " pet hate of mine being lied to. We didn't leave a good tip and spoke to a manager on the way out as to why. (Cost in the end $21).
A few pics from inside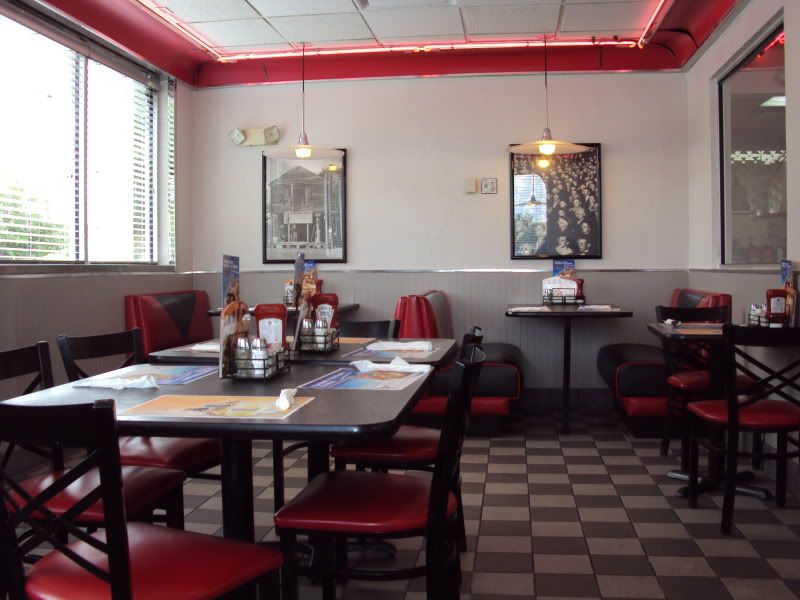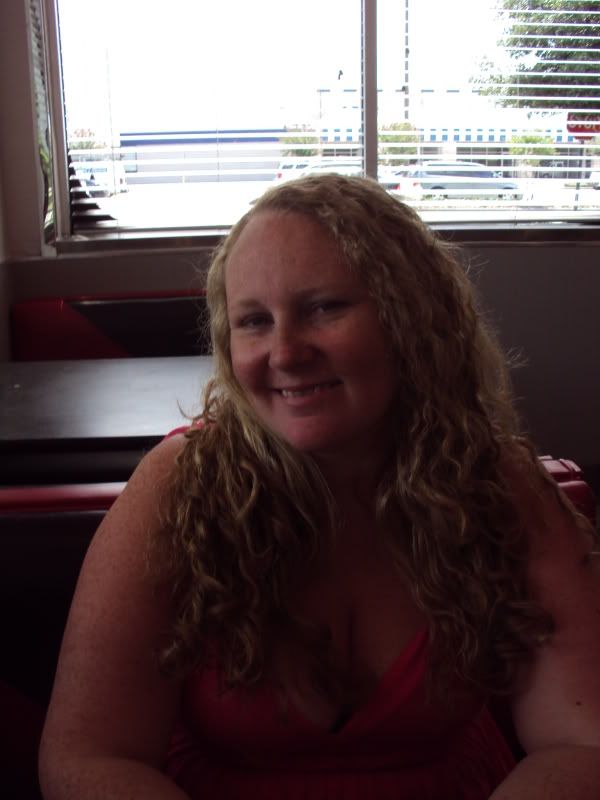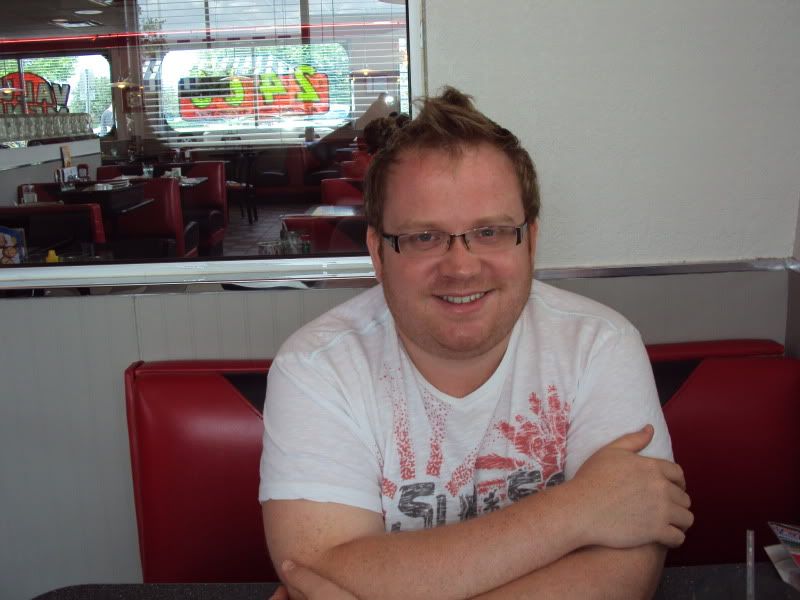 We then made our way into Walmart to get a few bits to take home for family. We had a little shopping list for people and spent $32. Afterwards we decided to go over to Beaches and Cream, we'd never been before so wanted to give it a try. We managed to get a table straight away which is pretty amazing considering the tiny size of the place! We had the most amazing ice-creams we'd had in a long time. ($20)
After we finished we took our time walking back out to the car, taking the place in. We have since decided after we were home that we would like to stay in the Beach Club on our next trip (our first on-site hotel stay for Sy's 30th).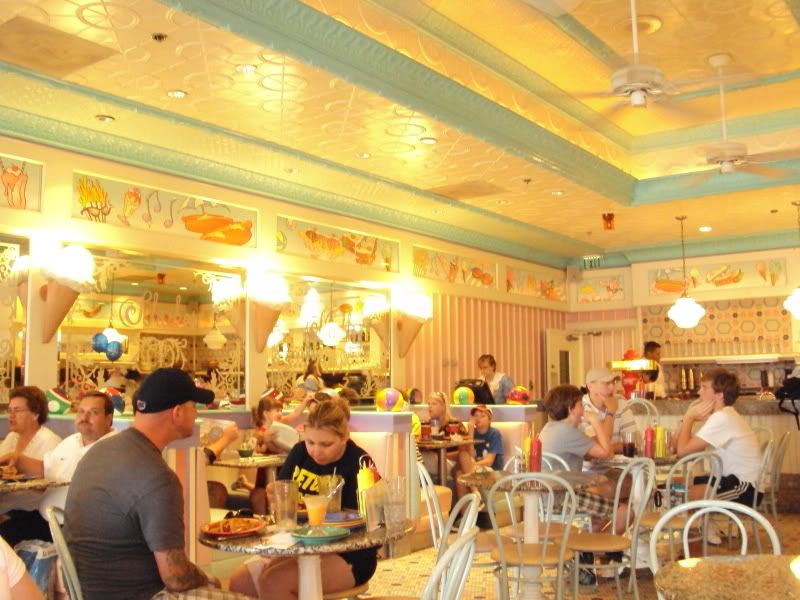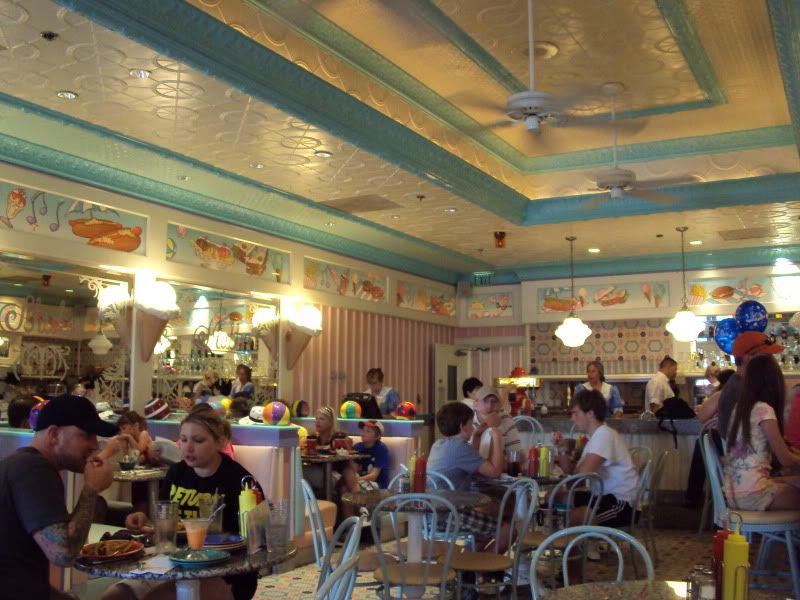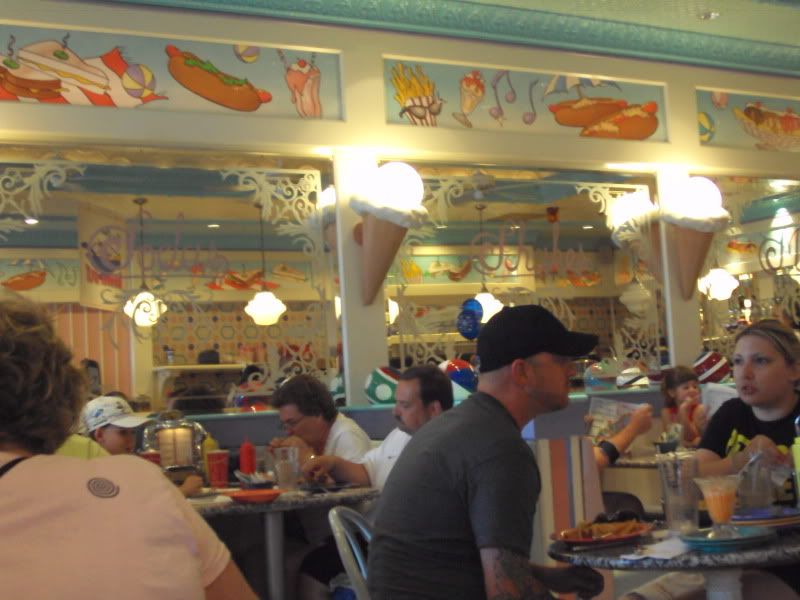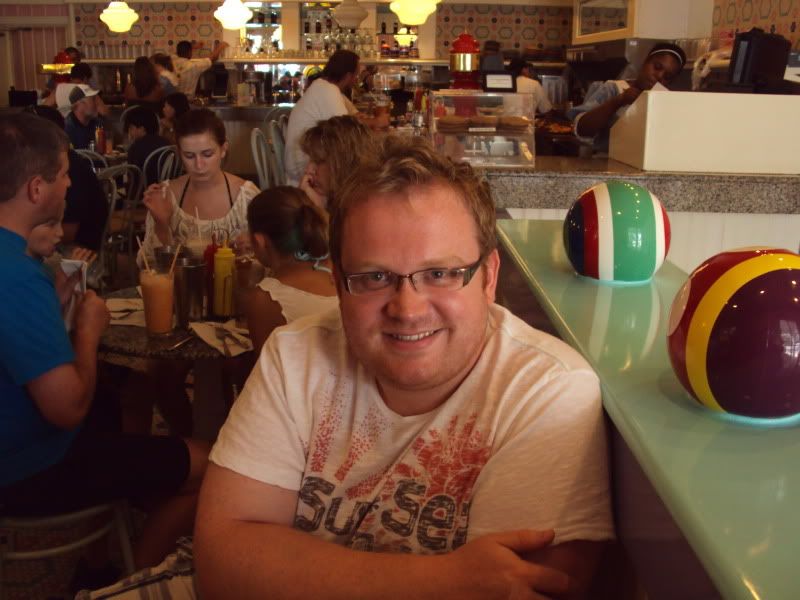 We went for a swim once back at the condo but I was feeling a bit dodgy again so I had a lie down for a bit. We then got changed and made our way out to dinner, we decided on Hooters as the food was nice the other day. We had a couple of cocktails and dinner ($50) and then made our way back to Disney to the Boardwalk and Jellyrolls. We've always fancied going to Jellyrolls but never forked out the $20 in case we didn't enjoy it. We were really please we did spend that $20 though as it was great fun! I had a few cocktails and Sy had some diet coke's (driving) it cost $35 in drinks. The dueling piano's were brilliant, you could request anything along with a $5 bill however we didn't have any cash
but we were happy to listen to other requests. The atmosphere was brilliant in there, everyone was having a good time singing along.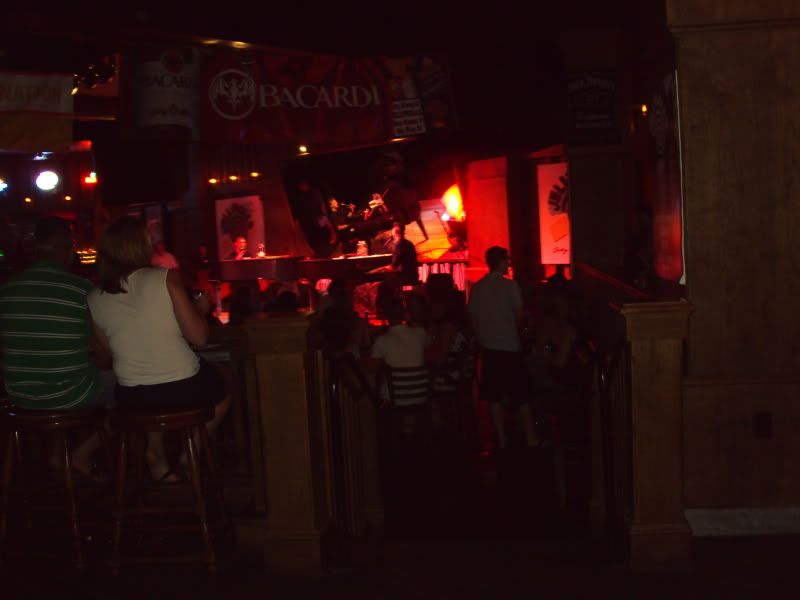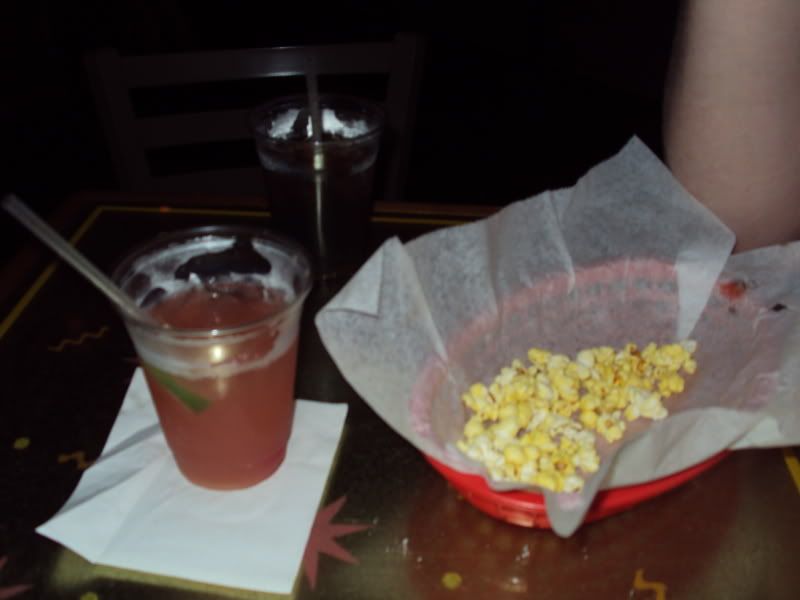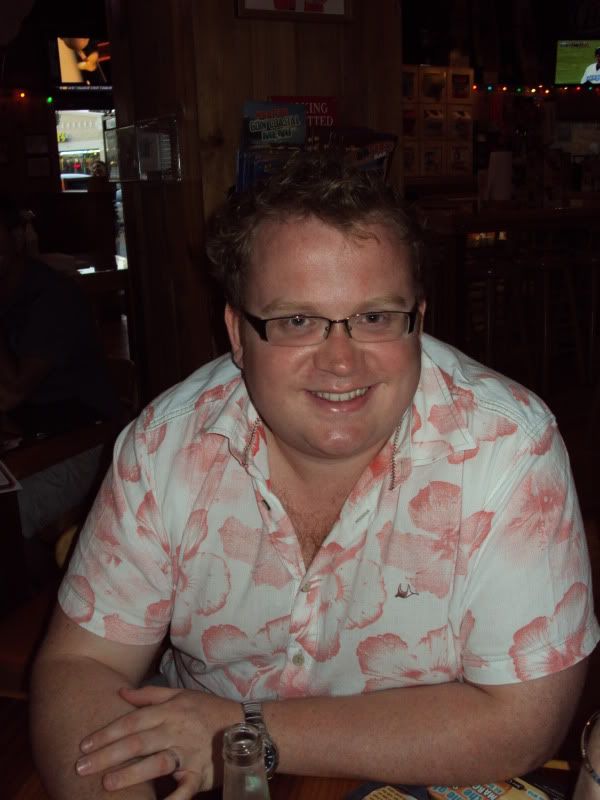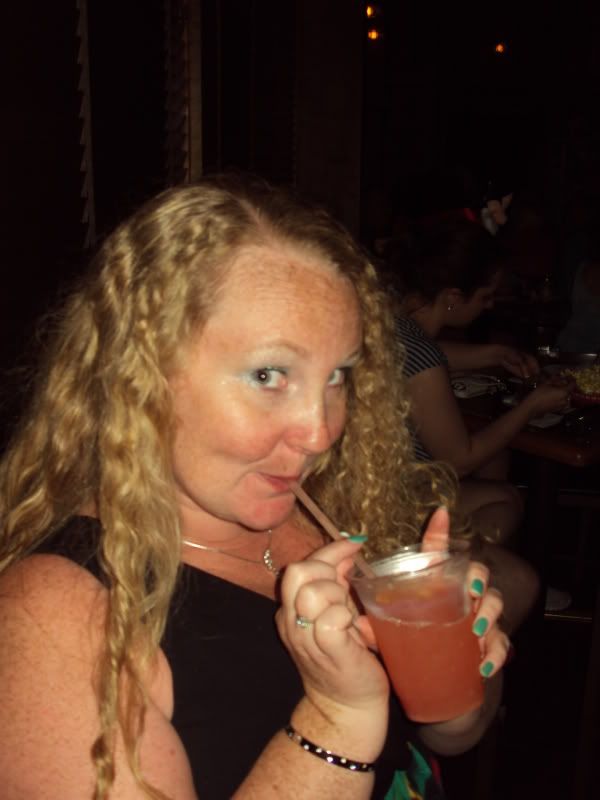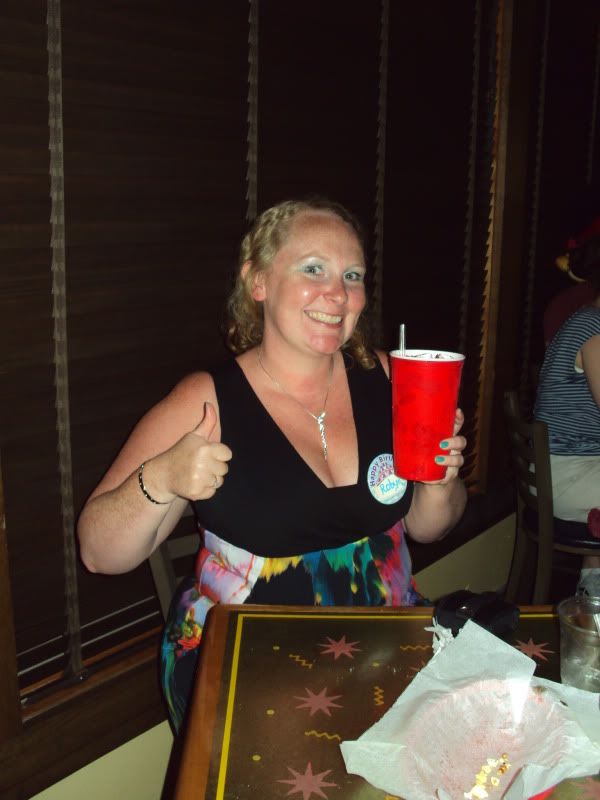 We were having a good time when all of a sudden I felt ill and had to run to the toilet, I had a seriously upset tummy, was being sick and had a poorly tum
it was time to go home, though it did take us quite a while to get back to the car as I kept having to stop cause I thought I was going to be sick or worse
I did think at the time maybe it was because I had a few drinks (I don't drink usually) but as Sy reminded me, I was ill the night before and on and off again all day so I think the alcohol just made it worse.
I spent most of the night not well at all
Total spends for the day $128
Tomorrow, Magic kingdom!!
__________________
Our Very Merry 24 nighter Nov/Dec 15
Watson's go West May 15
The one with all the birthdays Oct 14 4 Big Birthdays and a Vow Renewal thrown in
The OMG trip June 14 30th Birthday present from the hubs
Girly trip March 14 A last min cheapy week
September 13 our first all DVC stay
TR May 2013 the last min bargain trip offsite
Oct 2012 TR with a cruise!big family trip featuring the beach club, AKL, the dream and a villa offsite
TR on a budget May - June 2011offsite condo
TR Sept - Oct 2010 big family trip in an offsite villa