Day 2: Part 2 Saturday
After BTMR, I checked my list and had crossed off almost everything I had planned to do! I guess I had overestimated the lines...they were so much shorter than WDW. Plus I think I walked a lot faster since I was by myself. So I looked at my Mouse Wait app and saw there was still no line for the Matterhorn. Back to do the other side!! (If you aren't familiar with the Matterhorn, there is a blue side and a red side. Both have slightly different experiences) So I walked back over to Fantasyland and jumped right on! I decided a stroll down Main Street was in order, so off I went. The shops are similar to MK and I browsed through some and window shopped others for a while. While shopping, I happened to glance out of one the windows onto Main Street and saw it was being roped off. This peeked my curiosity, so asked one of the CM's what was going on and she told me that Mickey's Soundsational Parade was starting in 10 minutes. Well I couldn't miss this!! So I scoped out a great spot and the pre-parade float started down the street soon after. Who else but Elsa, Ana, and my fave Olaf! I already loved it
The parade turned out to be very cute and everyone was dancing and swaying to the beat of the catchy song (how are all Disney parade songs so darn catchy?!). Then along came the Mouse himself, playing the drums live!! How fun! Mickey is definitely very cool. Lovely parade and can't believe I almost missed it!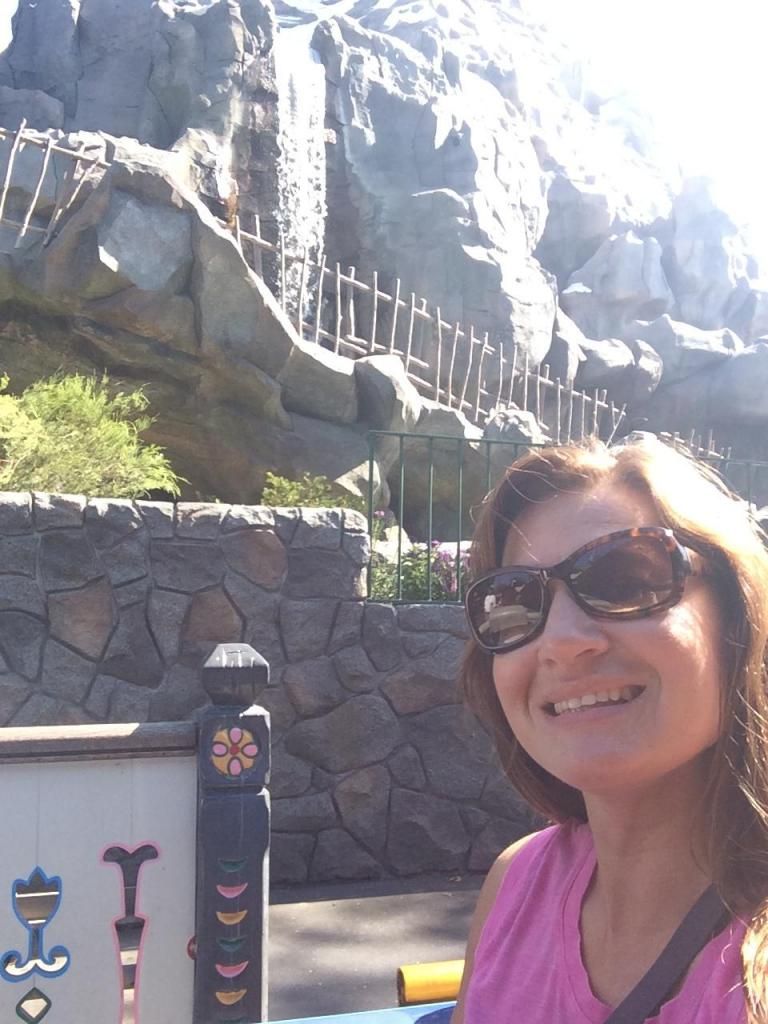 Matterhorn, take 2!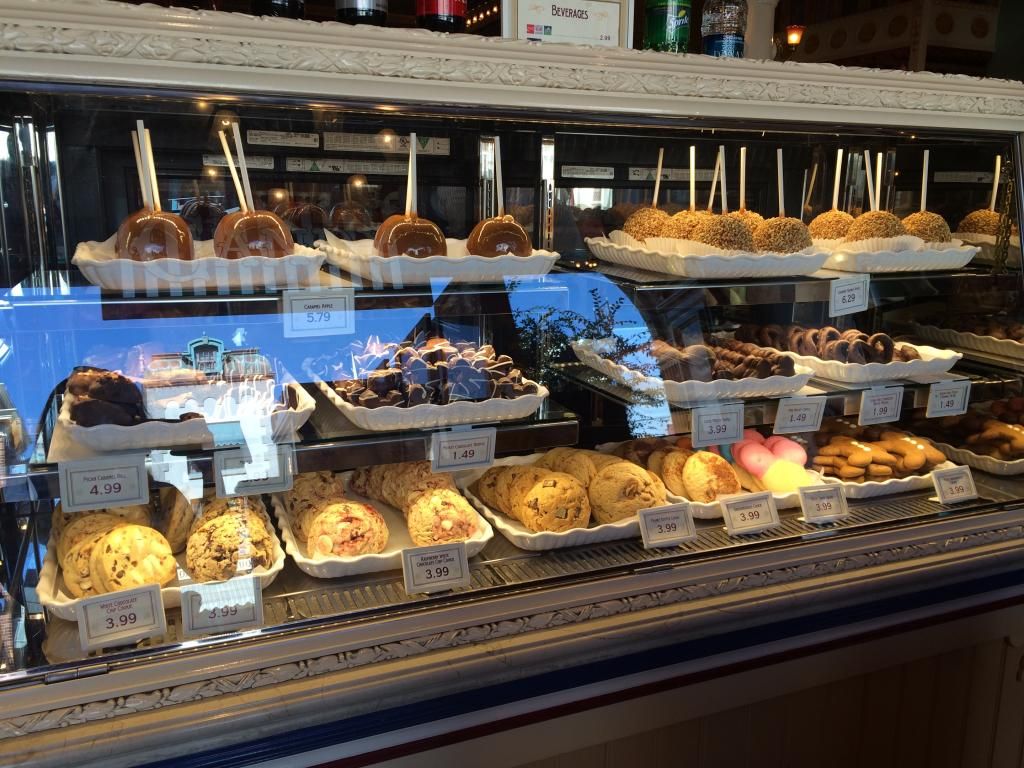 Main Street treats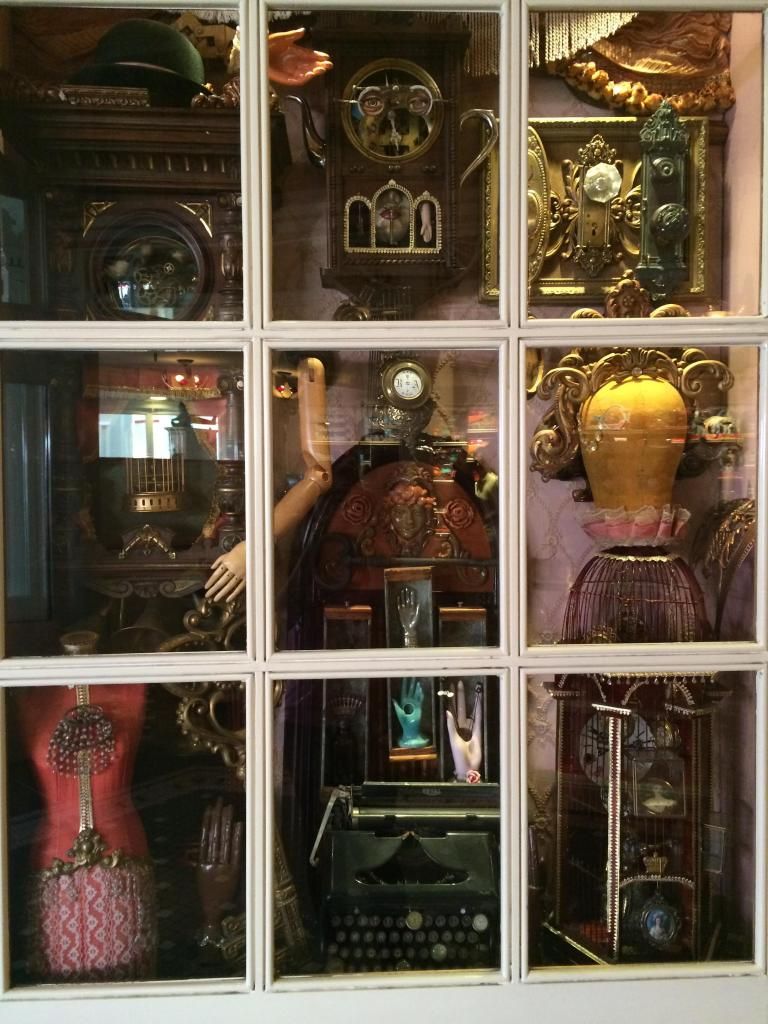 Steampunk window displays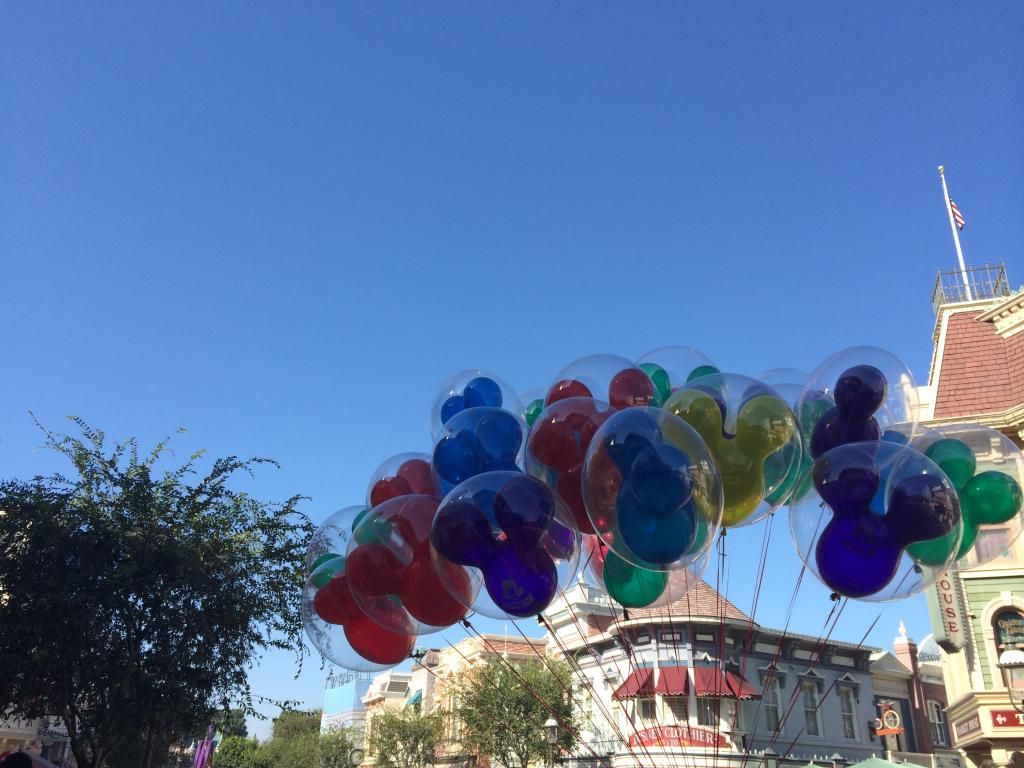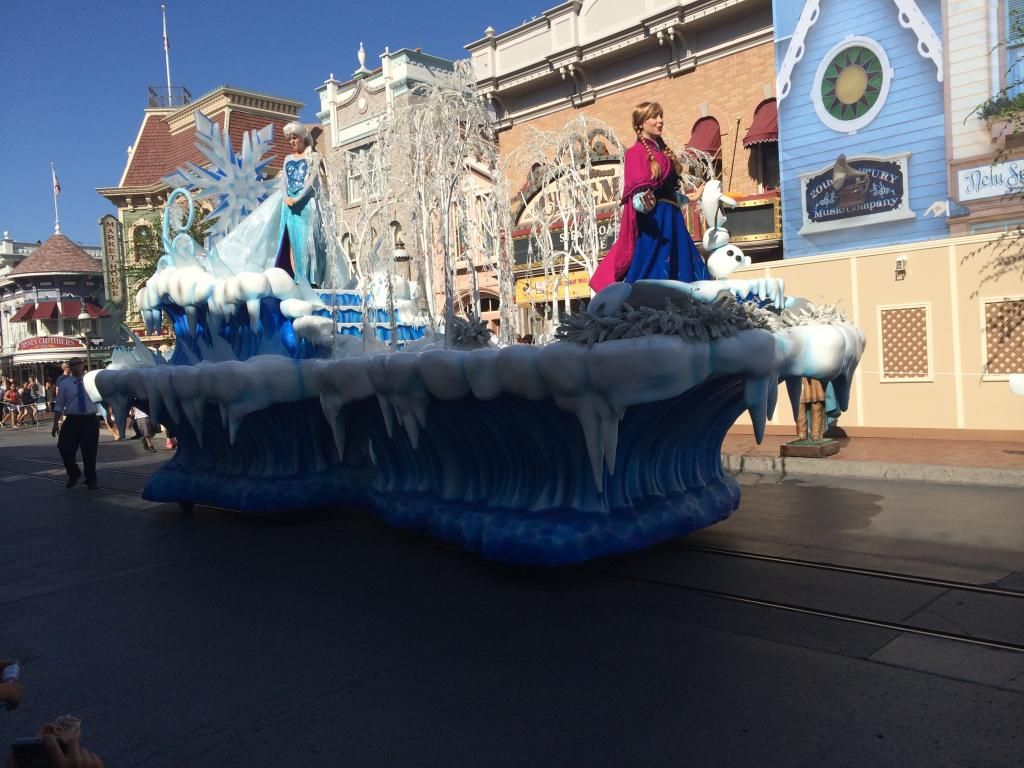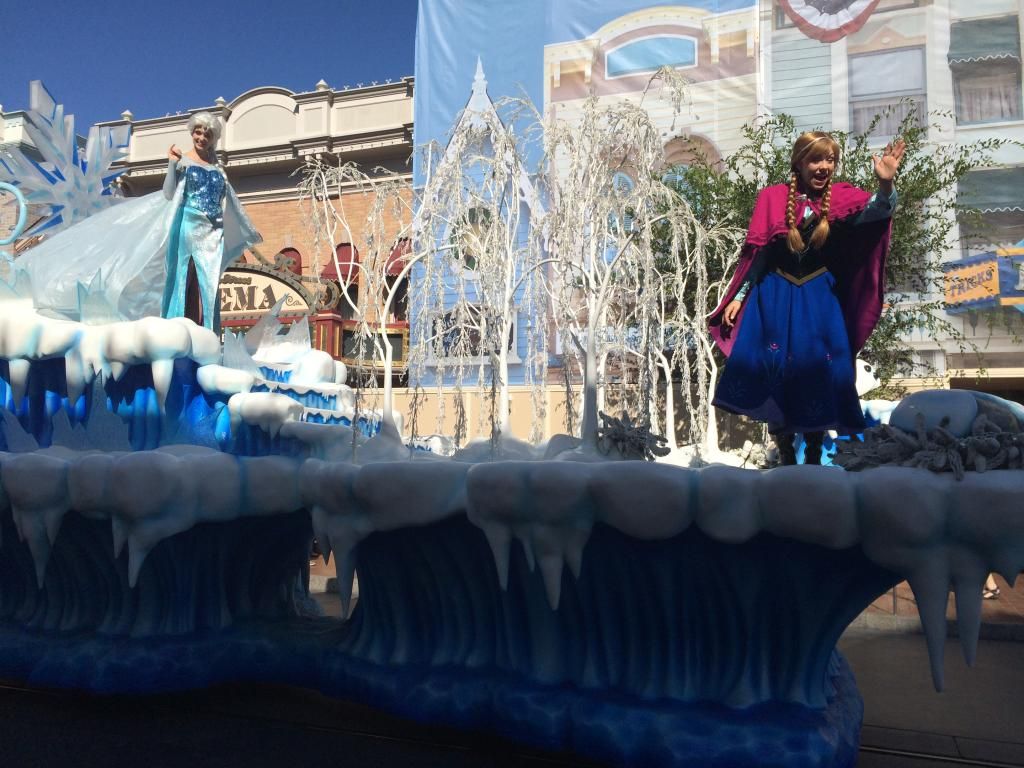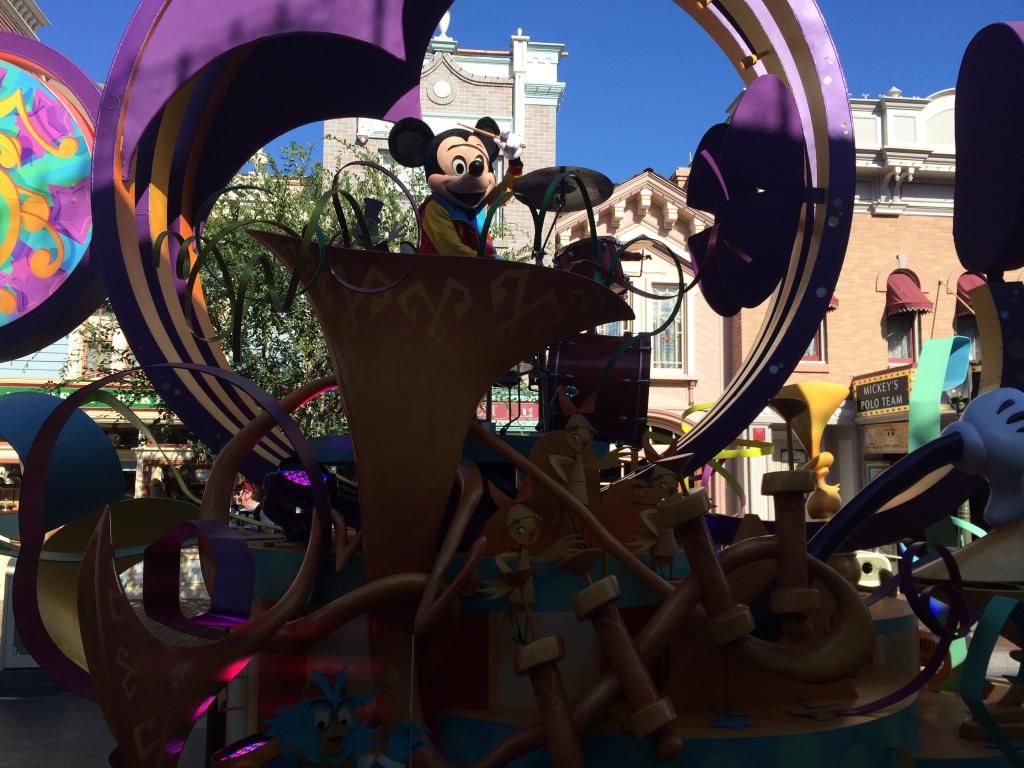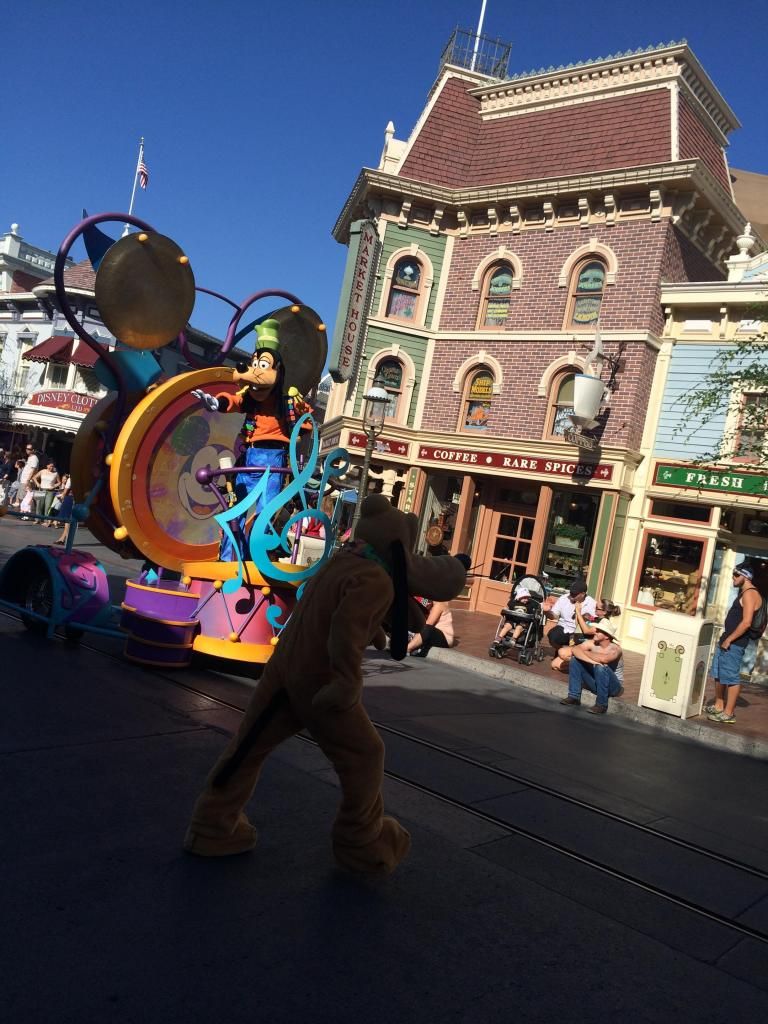 By now, I was getting pretty hungry. I hadn't really decided on where to go for dinner, so I sat on a nice shaded bench to review my options (yes, I am a huge nerd and had a park map in one hand with my phone in the other switching from my list of top restaurants to their corresponding menus...I'm a planner, what can I say!). I quickly decided on the Plaza Inn and it was not far, so I went in to the wonderful air conditioning! This place is set up buffet-style and I had read that Walt's favorite dish at DL was their fried chicken. Obviously I HAD to get this! It was really delish guys. I can see why Mr. Disney kept coming back!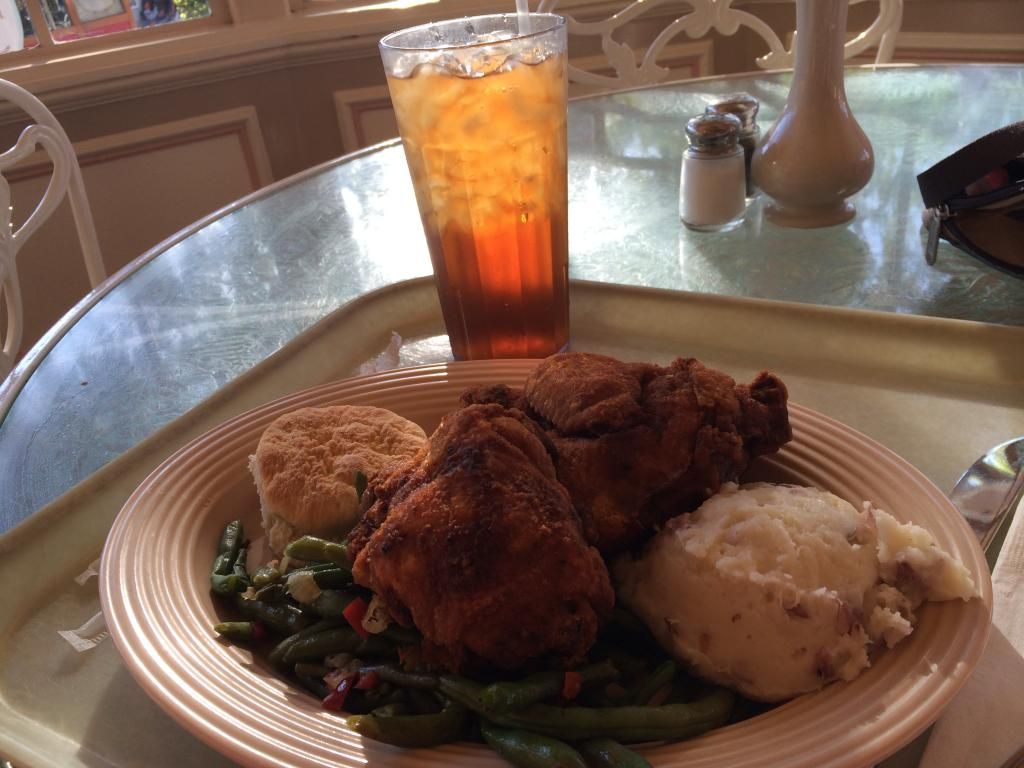 Now you all know that I'm a huge Disney fan (who on this board isn't!?), but what you may not know is that I'm also a pretty big college football fan as well. My game was starting at 5:00 PT, so I pretty much knew I would at least be able to watch some of it while I was eating (thank you iPhone WatchESPN app!). I was pretty discrete and I had it on mute, so as not to draw attention to myself, but like moth to a flame, I quickly had 2 dads come over to ask me who I was watching and they sat their families on either side of me! It was very cool because, even though I had come to the park solo, I got to have a big family meal and talk with some lovely people about my 2 favorite subjects! What could be better? (Well it would've been better if my team had won, but that was unfortunately out of my control!)
After lunch I decided I needed to finally ride the DL train, so I made the short trek back down Main Street and caught it at the main station. It was neat because the benches are actually facing out instead of straight ahead, so you can really take in all the great scenery. I rode it all the way around, and there were some cute little story scenes along the way. My favorite was along the river where there was all sorts of "wildlife" in the forest
They also had a dark portion with windows overlooking dioramas of Jurassic times (dinosaurs and such). Kinda cool and unexpected.
After the train, I knew I must take advantage of my park hopper and jump to CA. Radiator Racers, take 2! After the ride, it was starting to get dark and this park is just so beautiful at dusk with all the lights in Radiator Springs and Paradise Pier coming on. Wow! I wandered around, looking in various shops and stopping at Girardelli for a quick treat
I got a very delicious hot fudge sundae and somehow devoured it before realizing I hadn't taken a pic!! Oops...after contemplating skipping out on the DL fireworks to watch World of Color again I decided it was my Disney duty to take in as much magic as possible, so after only a couple hours, I hopped back over to DL.

view from the train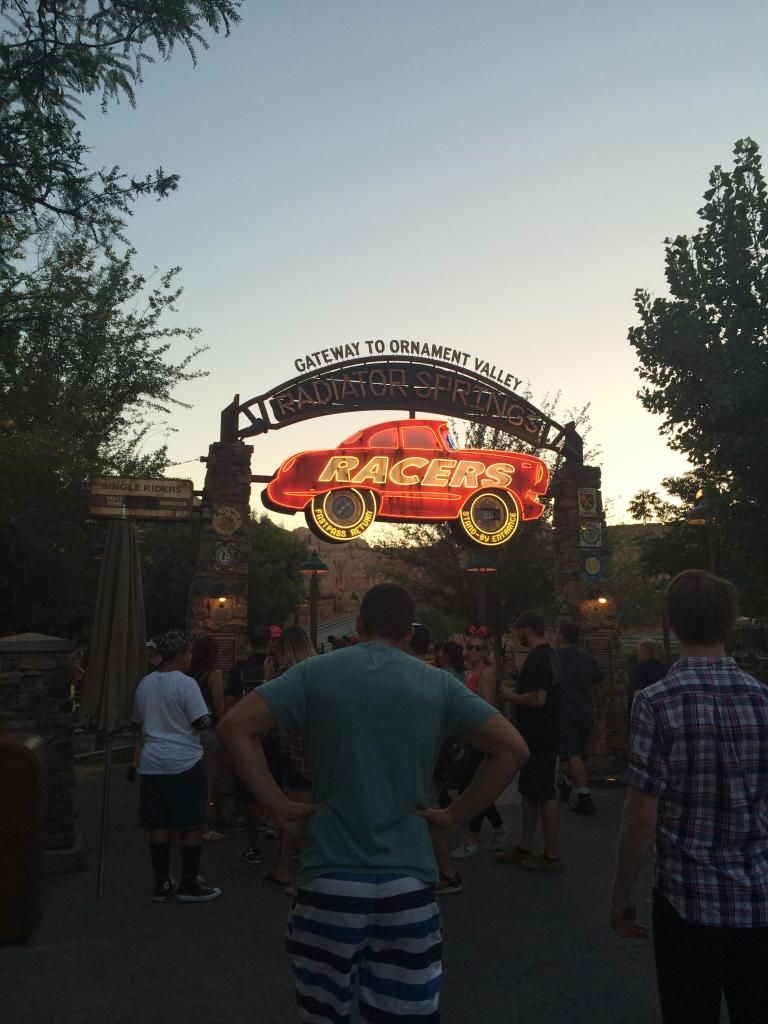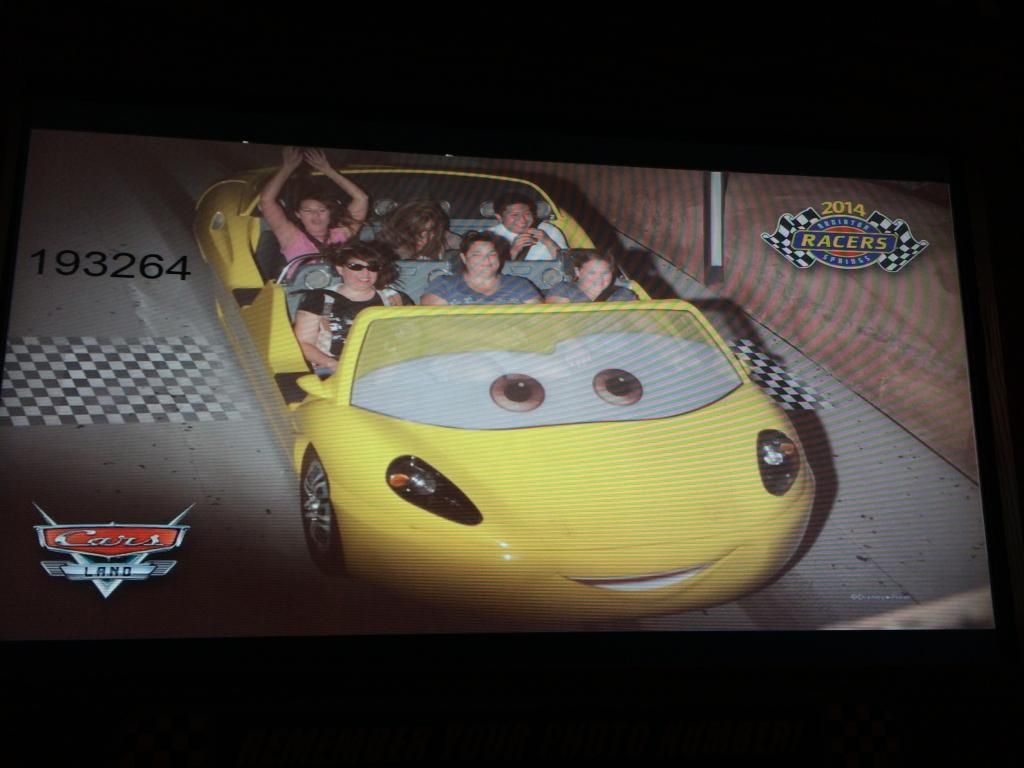 RSR again!

Cozy Cone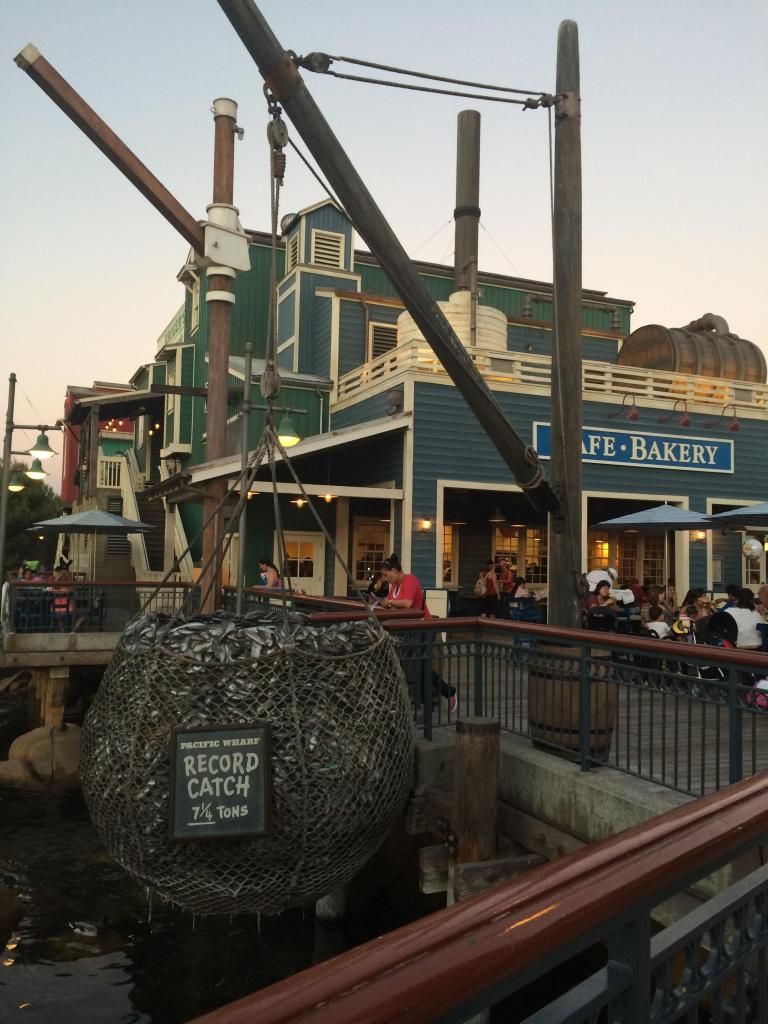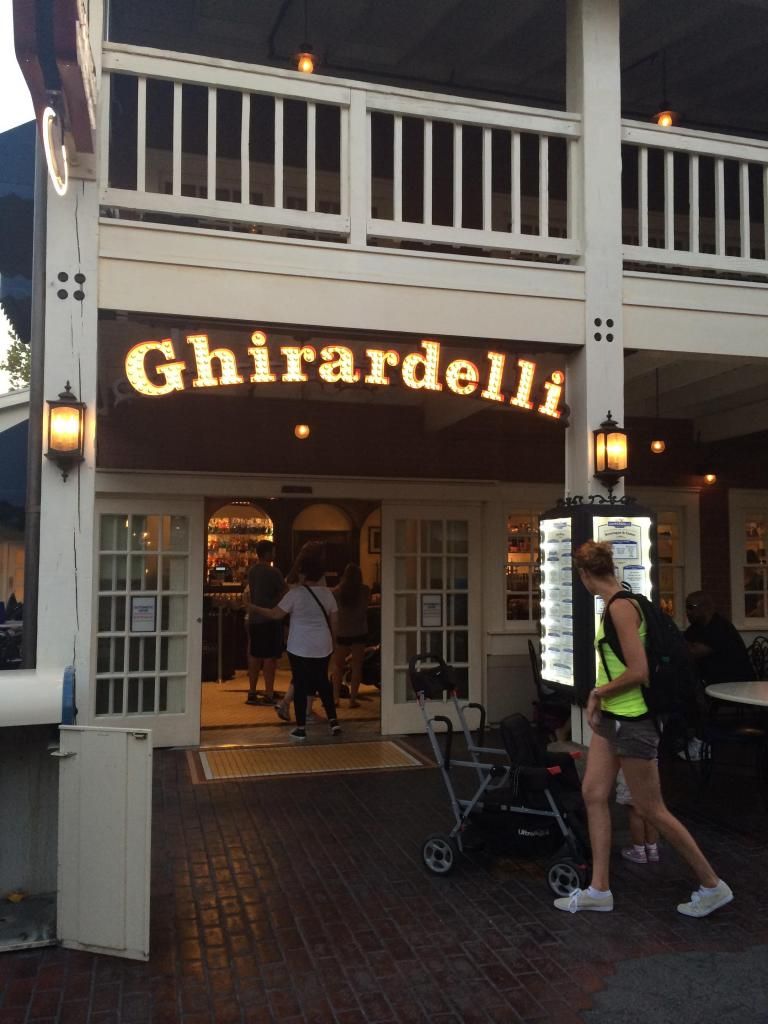 Let me say here that this is one of the MAJOR benefits of DL that WDW doesn't really have the luxury of having because it is so large. It literally takes 5 minutes to park hop. No second bag search, no jumping on a bus or boat or monorail (although I enjoy the boat and monorail...it just takes a bit longer). Just a quick walk across the concourse. Loved this
So by this time, there wasn't much time before the nighttime activities were scheduled, but I didn't want to just sit around and wait, so I checked out my trusty app and saw that I hadn't ridden the Pooh ride and the line was nonexistent. Off I went. This was definitely a ride geared for young children, but still pretty cute. Not one of my faves, but worth a one-time trip. Now it was getting time for the fireworks over the castle. I got what I considered a great spot and waited for the magic. Of course the wait was longer than I wanted, being hot and pretty exhausted, but it wasn't really that long and the show started right on time. The show here is called Magical and I was pleased to see that Tinkerbell had a much larger role here than at MK. We also had a special appearance by a flying Dumbo! But honestly, I have to say...Wishes blows this out of the water in my opinion. Not that this was bad, because it was very cute and had great classic songs from Peter Pan, Pinocchio, Mary Poppins, and others...it just didn't feel as big or magical (eek!) as Wishes to me. The fireworks were really good though, and all in all, it had been a fabulous and exhausting day!!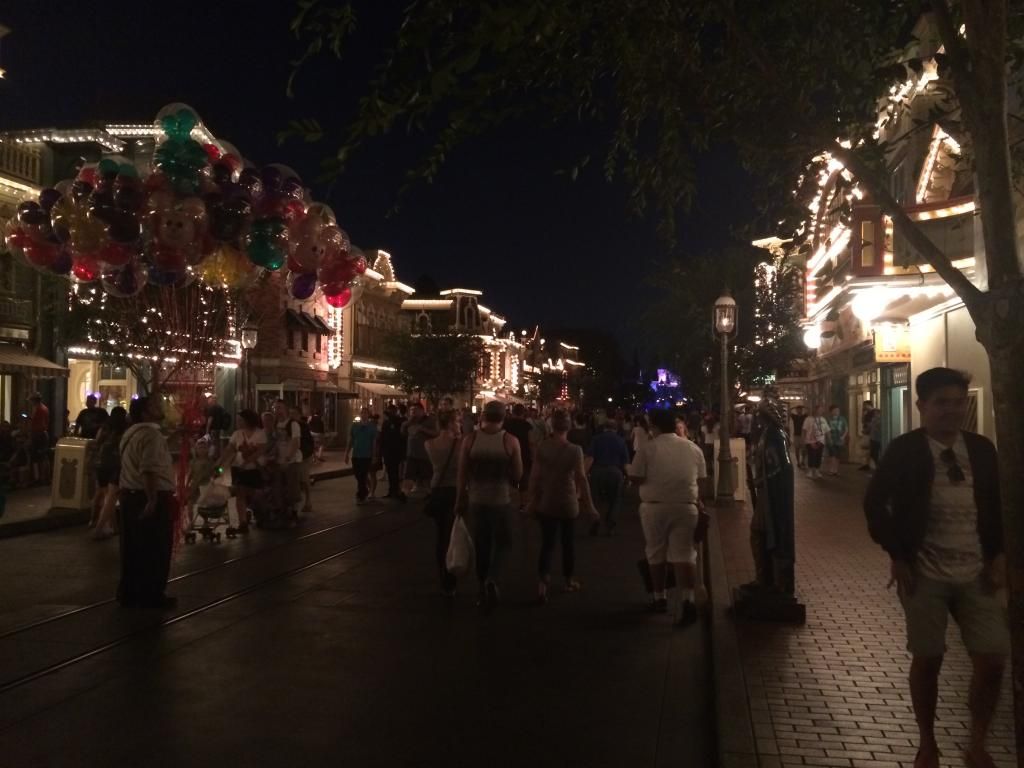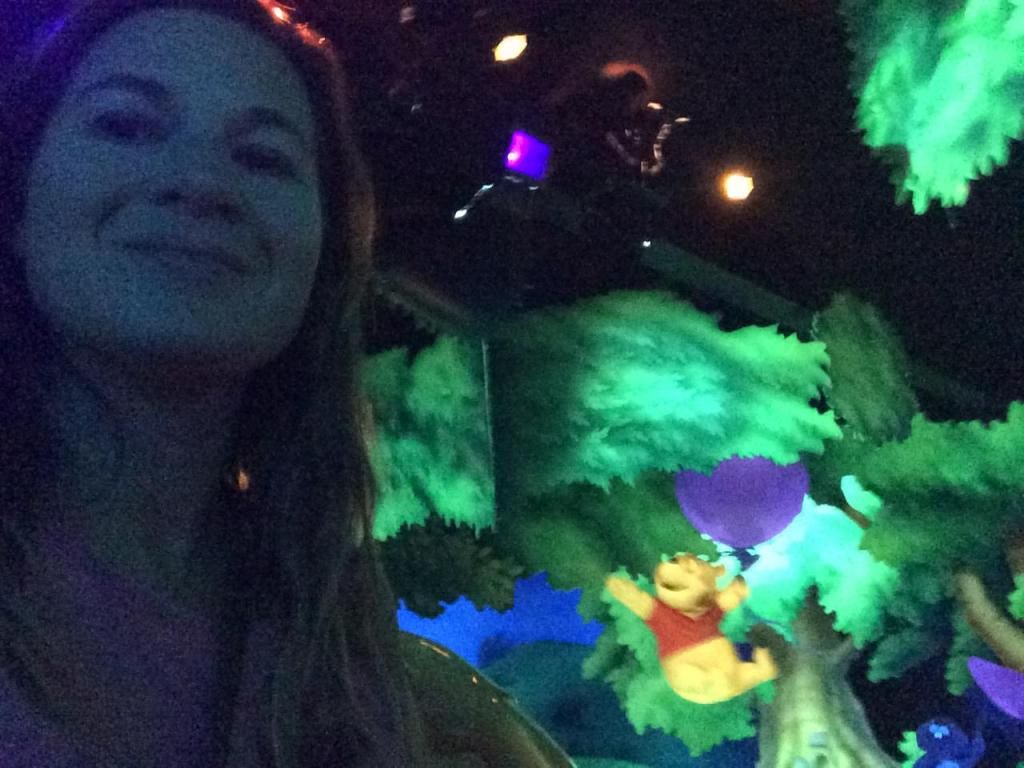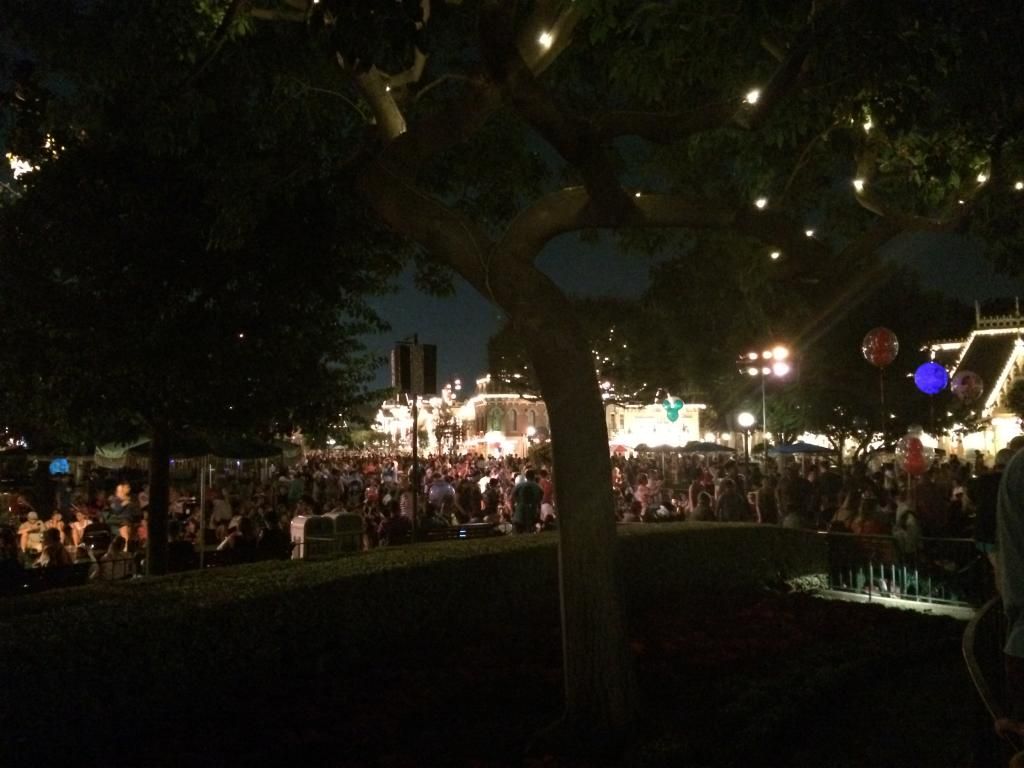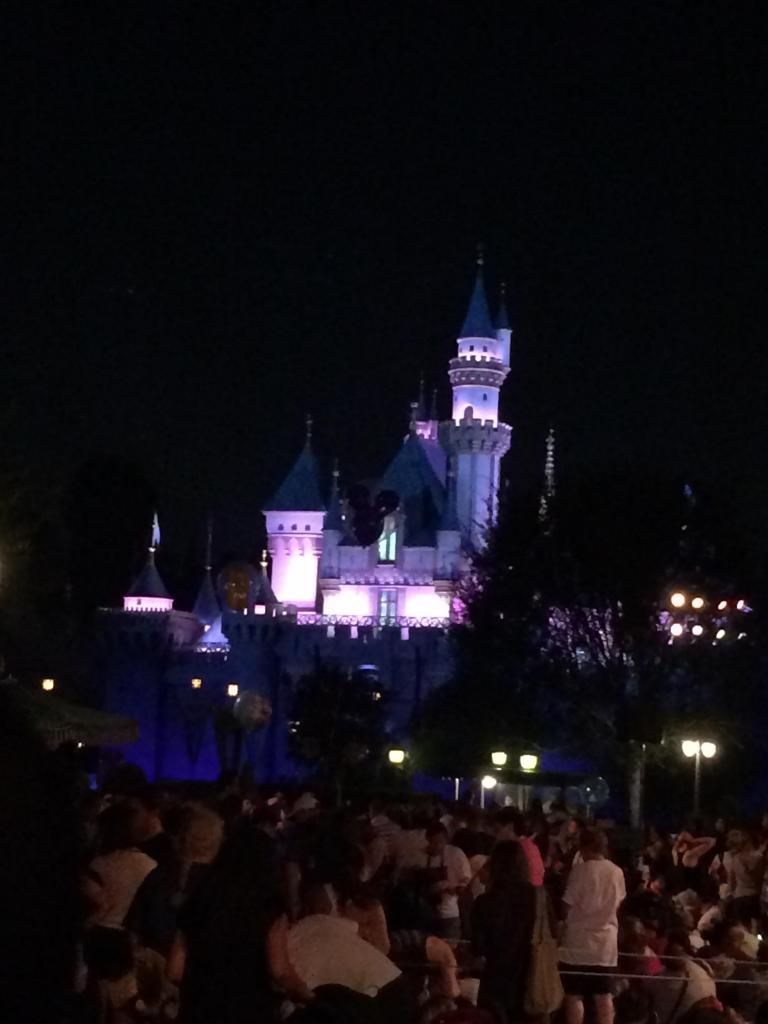 Tomorrow...California's version of Downtown Disney!