Well this Disney trip has definately been different from others that we have taken in the past mainly because we had several snags happen today that we have never had happen before. The first was when we got to the airport this morning they informed us that Brooklin needed a ticket...We didn't buy her one because we were under the impression that children 2 and under were free...Well I guess it's actually children under 2 who are free. So we had to get her a ticket...at first they were wanting us to pay close to 700 dollars for just her which is more then we payed for all our other tickets combined. I was also worried that we wouldn't all be able to get on the same flight but we were able to and Brooklin did great. She loved riding on the plane although she kept asking where Mickey was. Our flight actually got in about 15 mins ahead of schedule. When we got to the resort our room wasn't ready yet. By that time it was about 3:30 and we had a 6:30 dinner reservation at Whispering Canyon so we hopped on the bus and went to DTD for a little while first because we didnt' have park passes for today.
DTD was absolutely packed...I'm assuming due to the Festival of the Masters and the fact that it was a weekend. We did some shopping, bought some pins, and I tried to get the pics that you guys requested. Then we headed to Wilderness Lodge for our ADR.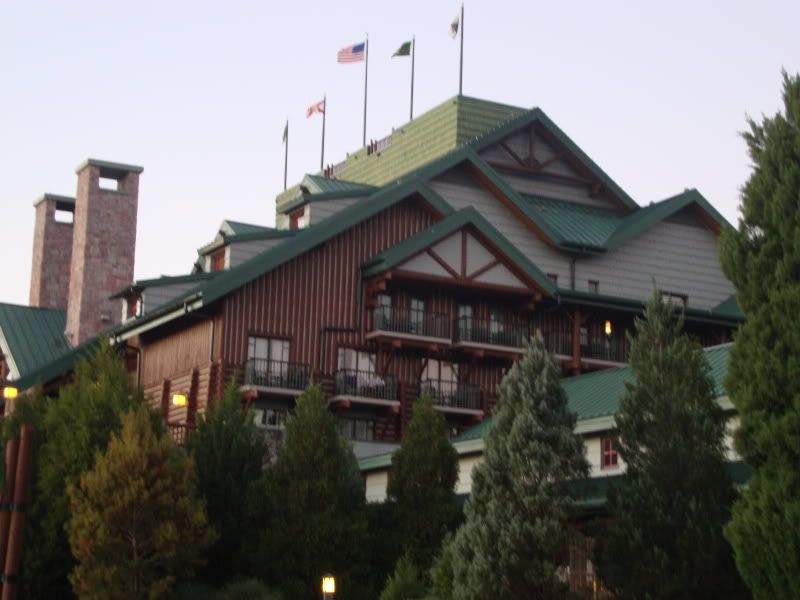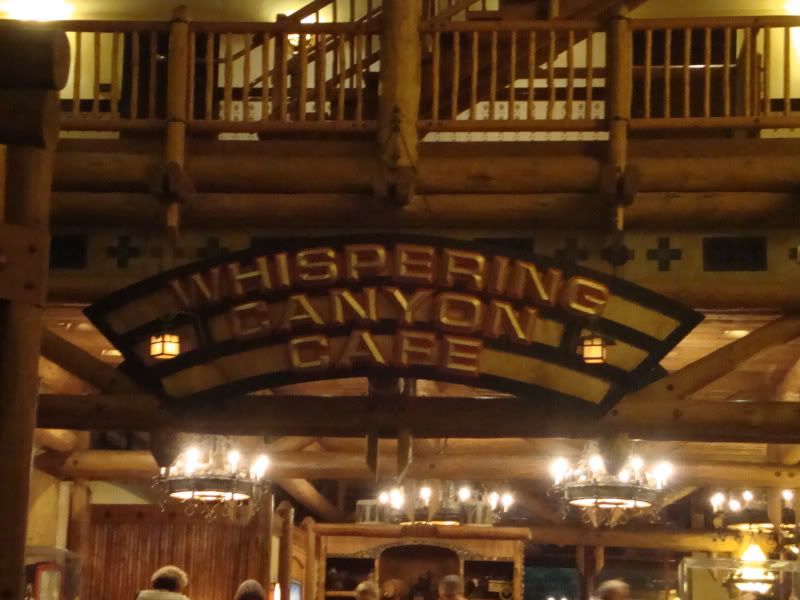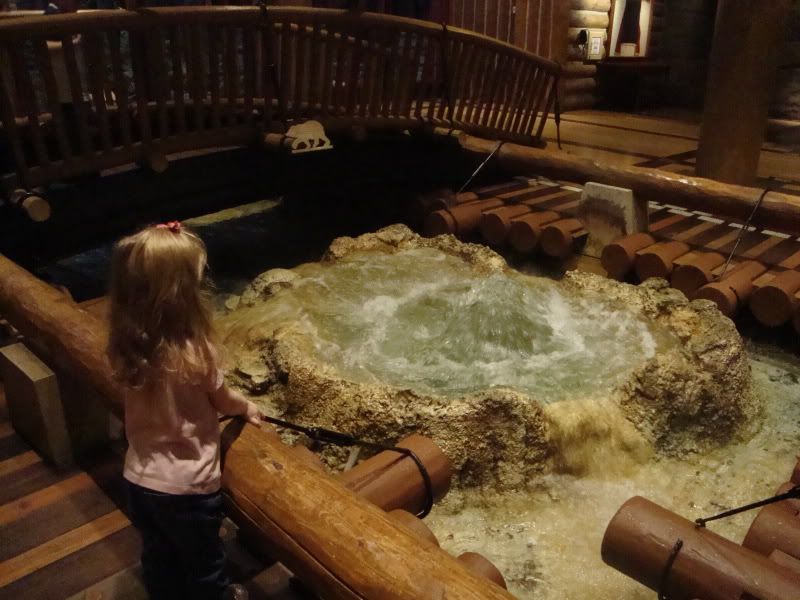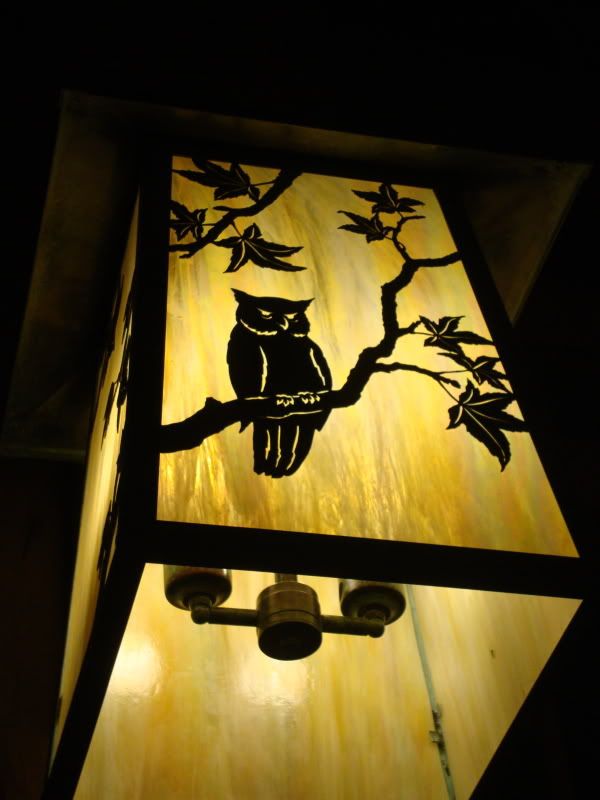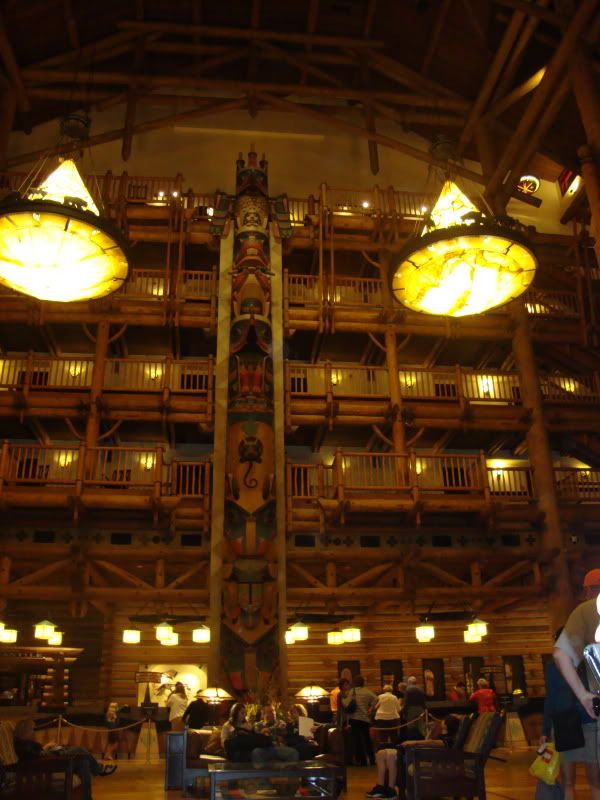 We had never been to Wilderness Lodge before and it was absolutely beautiful. It was designed by the same person who did Animal Kingdom Lodge so they looked very similar. I could definately see myself staying there in the future. They also had a lot of really good pins in their pin book to trade and on the cast members who work there. We got their about 5:30 in hopes that they might seat us early for our ADR. No such luck...and it was actually after 6:45 when they finally sat us and our ADR was for 6:30.
Now on to the goods that I know everyone wants to know about...Whispering Canyon Cafe....it was an amazing experience and one of our families new favorite restaurants here. Everything was superb from the atmosphere, to the food, and the waitstaff. Our waiters name was Gepetto...Well because he looked like Gepetto from Pinocho. He had this very dry sense of humor and it was part of the gig to be over the top and act out there. Well he sure did play the part well. We told him when we come back that we want him to be our waiter again and he said you can actually request certain waitstaff when you put in your ADR for those who didn't know.
Food wise I decided to go with the all you can eat skillet.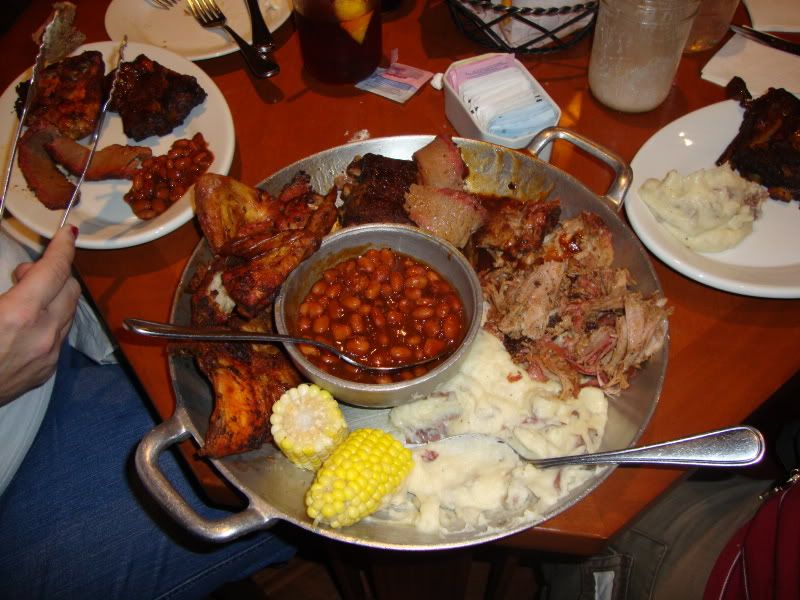 Mase and my mother in law decided on this one was well, while my father in law went with the New York Strip.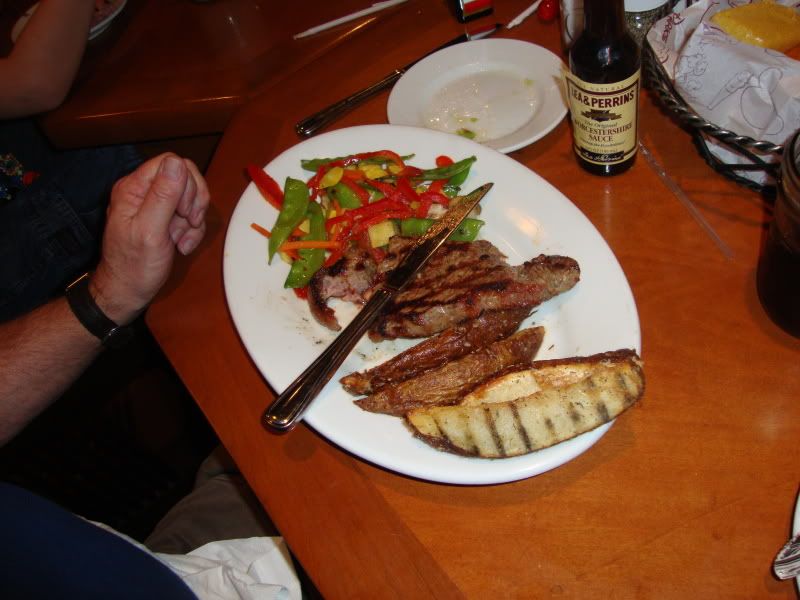 The skillet came with cornbread, salad, chicken, ribs, brisket, mashed potatoes, and baked beans and was beyond good. And this is coming from the girl who is not a big meat or BBQ fan. My father in law who had the New York Strip said it was the best steak he had ever gotten at Disney before. For dessert I had the apple pie. It was good but I didn't love it. The crust didn't taste like cookie like I expected it to and the apples weren't done enough to my liking. My mother in law had the bread pudding and Mase got the chocolate cake and both were good. Whispering Canyon definately got my families seal of approval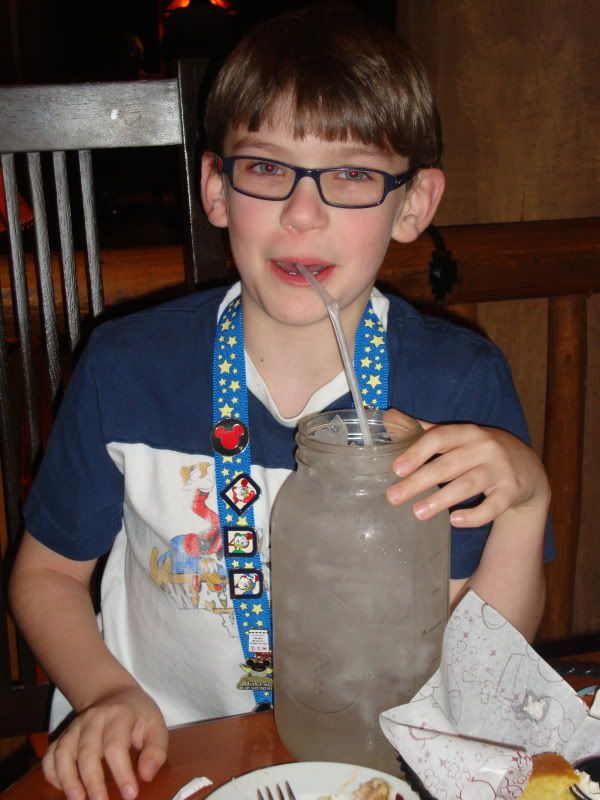 Evan asked for a refill on water and they made him go back to the kitchen and carry out this big mason jar to drink out of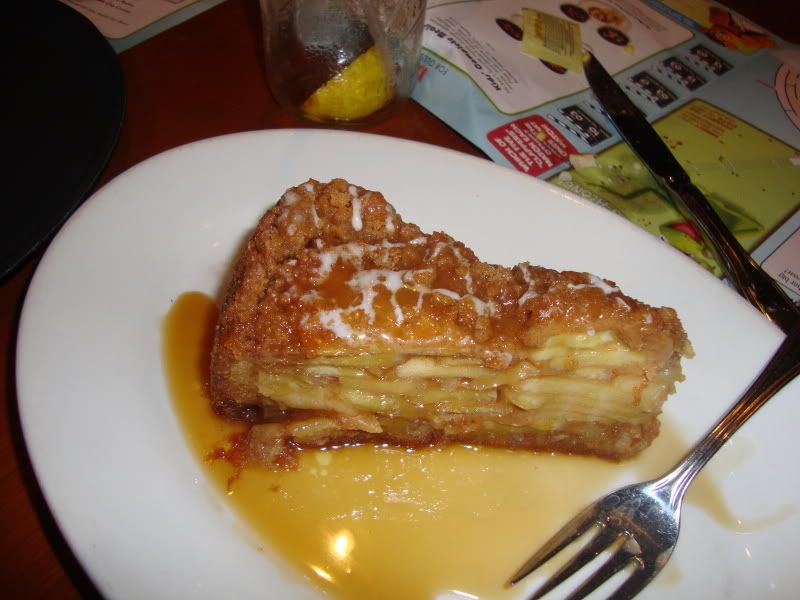 And here is our waiter singing evan happy birthday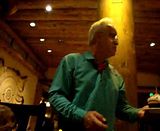 After supper we came back AKL...to find out that one of our suitcases was missing...Luckily they were able to find it and it will be delievered tomorrow
Here's a link to all the photos we took on my facebook if you want to see them
http://www.facebook.com/media/set/?set=a.2401224083042.2125039.1624270717&type=1&l=327d535712