We have a very popular thread on the most artistic Disney photos, which is the most popular (and probably the longest) thread in this forum.
So I thought, what could compliment that thread better than the antithesis of the wonderful photos we have seen in there? Why, a thread on all the BAD Disney pictures that we have taken!
I am certainly not immune to that, and I have plenty of bad pictures that just didn't come out right one way or another. So if you have any clunkers out there (sorry I can't give you cash for your clunkers like the US Govt. can with your cars), let's see it! Be proud of your bad photos and let the world know that you are not a shame one bit to say that you took them!
Here's mine.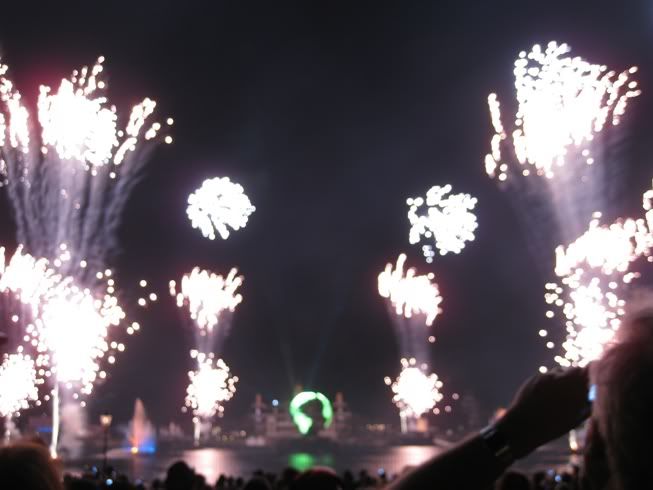 This is why taking fireworks shots with a point-and-shoot is really not that trivial. The camera needs something to "focus" on, so you just can't have your finger on the shutter trigger ready to go in anticipation of the next firework shot. The camera will be in the ready mode, sure, but it's focusing on something else already and not on what you want it to.
I have way too many of these badly-focused fireworks shot.

BTW, if I didn't know any better, I wouldn't rule out the possibility that this is the SAME guy who ruined my castle fireworks shot! He's stalking me even at Epcot!
Zz.
__________________
No longer an active member.