We left off with this "story" last October 2012..... Amy & I had just returned from the World after enjoying the Food & Wine Festival
. Although there were many magical moments, including Amy getting hugged by Sugar Ray *insert: see review here- http://www.wdwforgrownups.com/forum/magic-mirror-back-world-video-added * there was also the one major let down (cue ominous music here ) -------- MNSSHP was cancelled during a tropical monsoon of a thunderstorm that led to my momentary breakdown.....with tears flowing harder than the rain storm outside....Amy was more than understanding ~ and suggested we return at another time for MVMCP !
Although, I'm not sure she knew it was going to be the following year!!
The big vacation this year was one from Amy's bucket list, a cruise to Alaska with another couple I work with. This was a non-Disney cruise (gasp*I KNOW!) with Norwegian leaving roundtrip from Vancouver, Canada and cruising the inside passage with stops in ports; Skagway, Ketchikan and Juneau. We started planning this trip about eighteen months before and had an amazing experience. The cruise was not so expensive, but considering all your excursions are by air or sea, that's where the money goes up! We were able to whale watch in Juneau on a small 6 passenger boat and were lucky enough to have an active baby humpback entertain us with flips, breaches, dorsal fins and tail flops, flew on a bush plane 5000 feet to the top of a glacier, land on plane ski's and walk on about 50 feet of snow (talk about being on top of the world!), sea kayak across the Tongass Narrows and hold Starfish in our hands, the 4 of us and a private guide drove out of Skagway and into the Canadian Yukon along the White Pass Gold Route to the Yukon Suspension Bridge, and fly over the Tongass Rainforest with a skid landing on a small lake, get out, stretch & watch the seals playing nearby. It was a truly spiritual experience to get out in the back country of Alaska and realize just how small you are amongst the eagles, bears and mountains. So while we had an incredible time and I would highly recommend it to anyone who is considering it....the bank accounts are a little low from paying off that trip.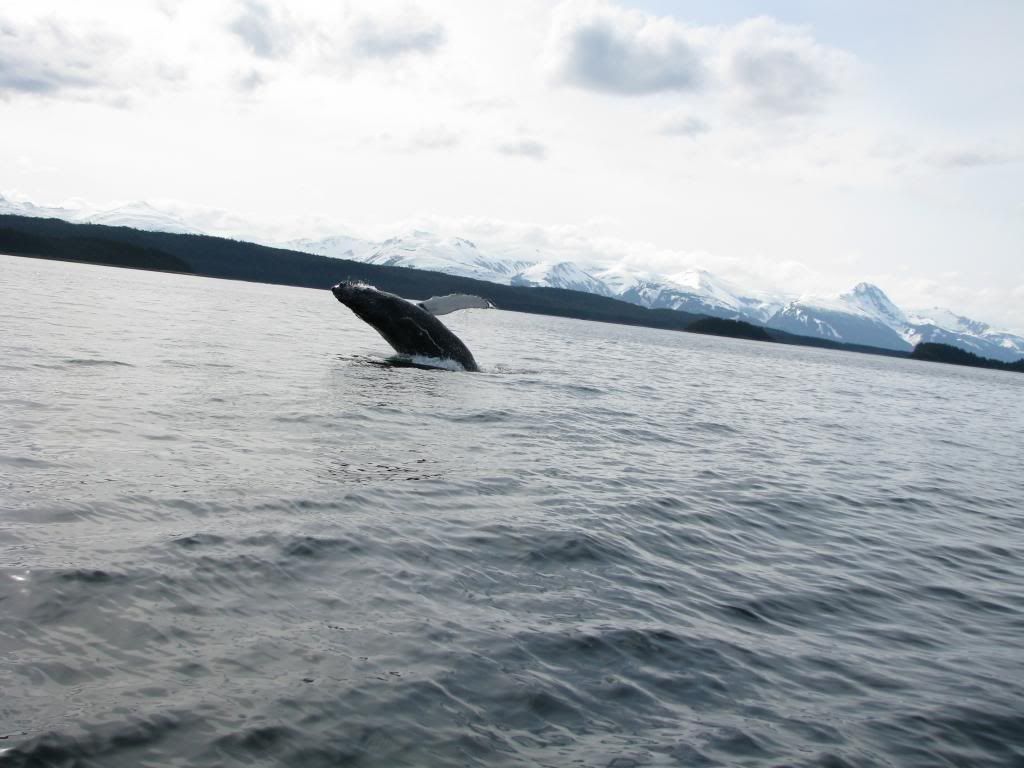 __________________