The Pre-Trip report.....
So the trip started off with me and Hubby going to do a cheapie break, using left over Disney MYW days from last year, not buying anymore tickets. We had hoped we would book a last minute trip for June this year however things changed one monday afternoon/evening.
Unfortunately I am not very well, I have Severe Ulcerative Colitis (which is like Chrones, basically probably with my intestines) and that monday in question I had another hospital appointment, I have been monitored quite closely lately as I have been poorly for a long time now and don't seem to be getting better. That afternoon the doctor said the thing I had been fearing for a while, its time to look at removing my bowel
So we went home quite sad and deflated so my lovely hubby said 'ah sod it, lets book florida!' - Like I was going to say no!
This year we bought our first house and we have NO money, so we said if we're doing this, it will have to be on a budget.
We booked a budget hotel, got a good deal on flights to Tampa with BA. We would leave car hire until closer to the time and could afford it.
We decided not to tell the IL's as they had helped us out with a bit of the deposit to our house (we are paying them back each month but I still felt quite guilty about bookng an expensive holiday while we still owed them).
Fast forward a few weeks, Sy - who works with his dad - is in a meeting and they mention a date for the next meeting, and he said 'Oh I don't know, I think thats the day we get back from Florida' ???!!!! Whoops!! I needn't have worried though, his dad asked if they had any days on their disney tickets to come back with us LOL.
So that evening we get a call from MIL and we were talking about it and how much she wants to go back as when we go, its over her school's half term..... after a little convincing from us they booked to come with us! They fly out on the same flight as us but only stay for 8 nights, while we are staying for 17 nights
We have decided we would like to go to Discovery Cove, even after us saying it would be on a budget, as Anne and Cliff (my In Laws) missed out on doing it last time and they wanted to do it, and of course, we did it for the first time on our last trip and loved it.
Our spends are PS900 which works out roughly to $75 per day, not a lot! We did have a terramundi pot though so once we opened that and changed up our money we had a little more than we first thought but have to say I'm a little worried about spends
ah well! We'll have to eat at taco bell a few times lol
So then, The Cast!
Moi aka RobynPrincess aka Robyn aka mental planner


I am the mad planner of the group, Simon and his parents are so laid back they're almost horizontal! I'm 27 in July. I love Tinkerbell cause she's small but makes up for it in character teehee. I'm also the Disney Freak, this will be my 10th trip to WDW, I've also been to DLP 11 times (though I doubt ever again after the last one but thats a whole other Trip Report).
Sy aka SyMan aka my wonderful Hubby aka my rock, my everything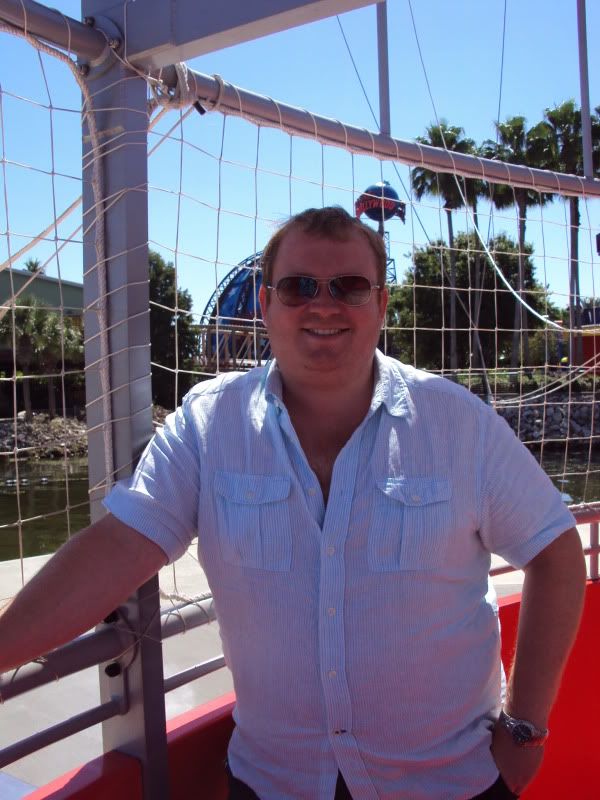 Sy will pretty much go along with everything I wanna do, he's so good to me! He doesnt have a favourite character, but on the trip I went on just after we met I brought him back a little stitch plush and we've had a little thing about him since. Sy is 29 this year - yes that's right, he just looks years older this is his 3rd trip to WDW but he has also been to DLP twice -the first time was when he proposed on new years eve in the Disneyland park.
Anne aka Mother in Law - not the scary kind though, I love my Mother in Law (MIL is on the left
)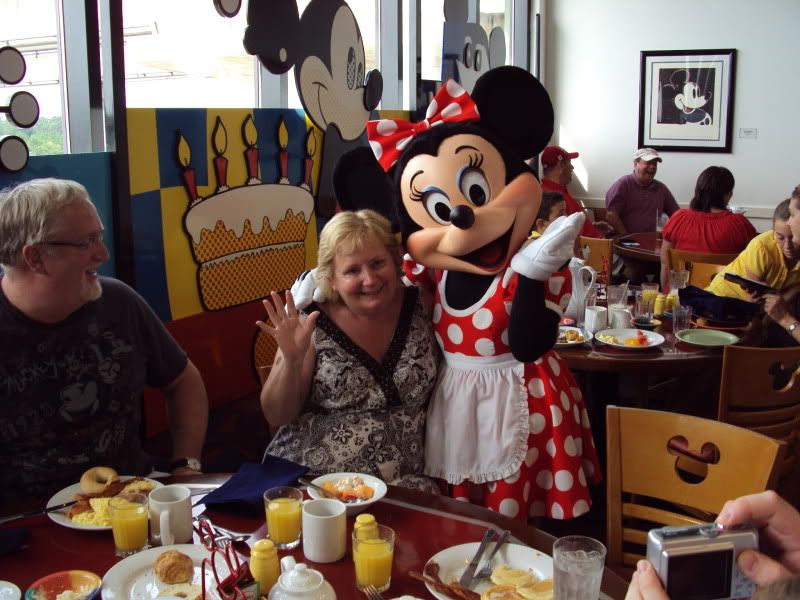 Cliff aka Father in Law and genuinely lovely man
PIL are in their late 50's. Both loved EPCOT the best on our last trip but also Loved Spiderman and the WWOHP. This will be their second trip to the mouse and are already planning to come back with us next year.
We have now booked the car hire through Affordable Car hire with Budget - free extra driver so that when we go out for dinner I can drive as I don't really ever drink (upset tummy too much!).
Discovery Cove booked and recieved the tickets the other day
The hotel we had booked we had to cancel
friends of ours from the other forum that I'm on (Its a UK forum, I love you both equally so no shouting at me! LOL)came back and said how dirty it was, they even sent us photo's and it was bad, really bad! People had even written clean me in the scum around the pool
so that was a bit of a mad rush to try and get sometihing booked. We ended up booking a Condo as now the IL's are coming, before it worked out too expensive just for the 2 of us. So now we are staying on Island Club at Lindfields on the 192
.
The Plan.......
Thursday 26th May
Travel from Gatwick to Tampa
Friday 27th May
Seaworld
Saturday 28th May
Spirit of the Swamp boat ride (airboat) at 11:30am, no other plans.
Sunday 29th May
No plans in the day, in the eveing Illuminations boat cruise (with some people from the other forum)
Monday 30th May (Memorial Day)
Discovery cove!!!
Tuesday 31st May
Day at a national park or similar to see wild animals (MIL is a birdwatcher :
Wednesday 1st June
EPCOT with an ADR at Via Napoli
Thursday 2nd June
No plan yet!
Friday 3rd June
Day at the beach in Clearwater, maybe a boat trip and drop Anne and Cliff off at the airport.
Saturday 4th June
Disneyquest in the afternoon, Boardwalk in the evening.
Sunday 5th June
Animal Kingdom
Monday 6th June
Blizzard Beach
Tuesday 7th June
Hollywood Studios with an ADR at Sci-Fi Dine in
Wednesday 8th June
Typhoon Lagoon
Thursday 9th June
Blizzard Beach
Friday 10th June
Magic Kingdom
Saturday 11th June
SeaWorld
Sunday 12th June
Travel home
Where we want to eat
So we want to fit in....
Outback
Tony Roma's
Cheesecake Factory (free slice for every $30 spend sunday - thursday)
Downtown Disney Dine in Cinema (would like to give this a go as we don't get this in the UK)
Chili's
Hooters
Via Napoli (ADR booked)
Sci-fi Dine in (ADR booked)
As we're on a budget we will be mixing those places with....
TacoBell
Popeyes
IHOP
Mcdonalds Breakfast (so Sy can have one of those weird pancake breakfast burger thingy's)
Depending on how the budget goes we might go to Ponderosa or similar though I have never been to one other than for breakfast (and that wasn't up to much). We'll see how things go with the budget!
We will probably have breakfast in the Condo some mornings - we'll have some bread in for toast and possibly some marmite
Now I'm into single digits until we go, I am desperate to get on with the packing, but I only came out of hospital last night and am still a bit too tender
I am mentally packing and making a checklist of all the things we need to do
:D
__________________
Our Very Merry 24 nighter Nov/Dec 15
Watson's go West May 15
The one with all the birthdays Oct 14 4 Big Birthdays and a Vow Renewal thrown in
The OMG trip June 14 30th Birthday present from the hubs
Girly trip March 14 A last min cheapy week
September 13 our first all DVC stay
TR May 2013 the last min bargain trip offsite
Oct 2012 TR with a cruise!big family trip featuring the beach club, AKL, the dream and a villa offsite
TR on a budget May - June 2011offsite condo
TR Sept - Oct 2010 big family trip in an offsite villa